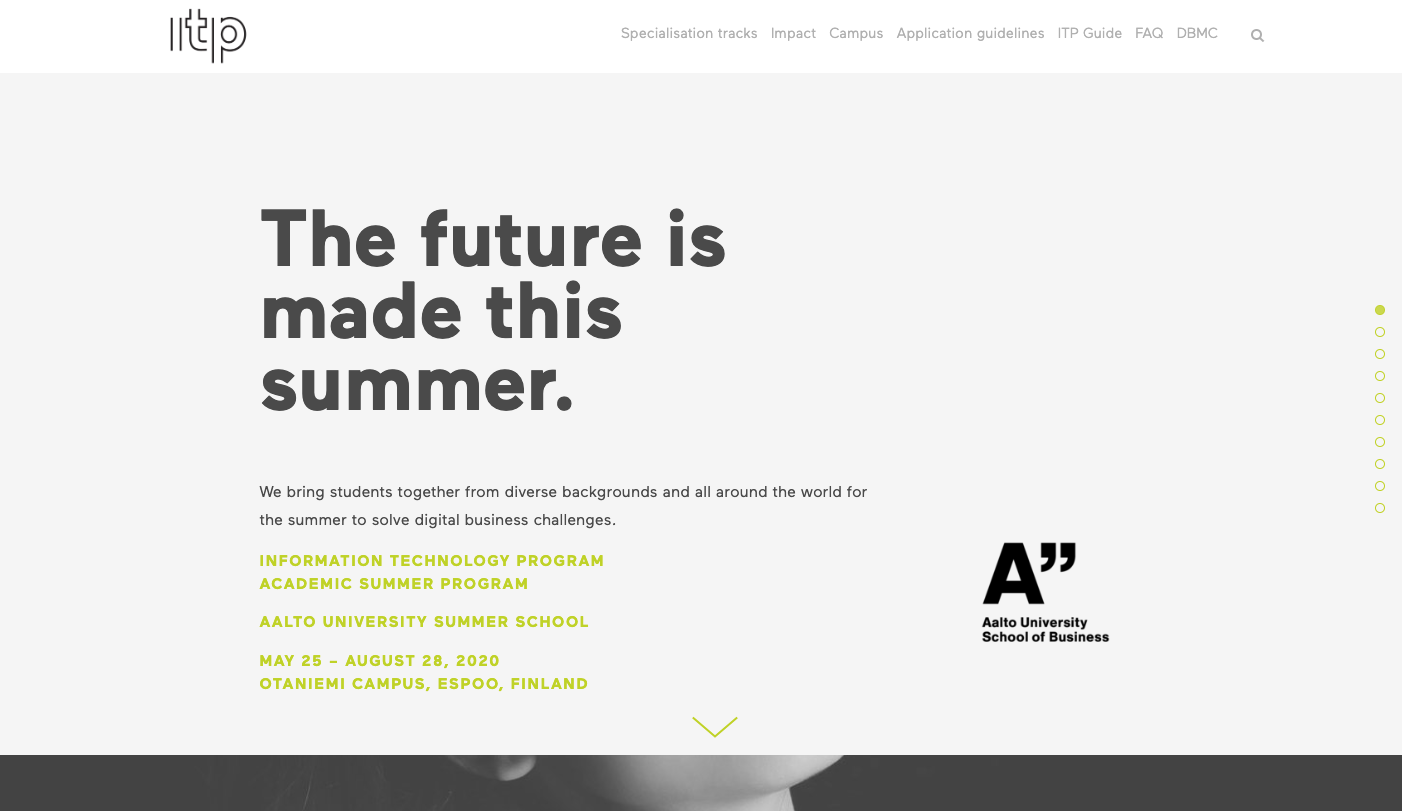 I designed the layout and created the website for Information Technology Program at Aalto University School of Business. Website can be found at itp.aalto.fi. 
The same marketing effort included design and content guidelines for social media campaign, designing campus wide marketing (incl. printed leaflets, posters, stickers, and digital screens) and producing materials for digital screens in Aalto University and Helsinki University metro stations. 
In addition, I designed materials for student experience such as name tags and roll-ups.